What's with the dot in dot.?
The idea for dot. originated in the easy town story, and as it emerged the Business Team in the story was reluctant to create an actual brand.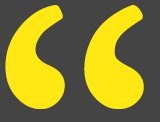 'So are we going to have a fashion brand or what?'
'I like the idea,' Alice replied. 'But I don't like creating a brand. But I guess that wouldn't work. And to call it no name or no label seems silly. Though, what if we put the names of the designers and workers, the actual people behind the shirt or jacket on the label, and use a symbol rather than a name as the brand, like, for example, a dot?'
'A dot,' Fi murmured. 'Maybe we can add a sound or snapping with your fingers to the name, indicating that dot is a symbol or sound, not just a name.'
book 1, beginning by Charlie Alice Raya
And to answer the question: the dot stands for the sound that accompanies the name. So, dot. sounds like this: 'dot snap'.