breathe, a potential international pharma company
If you expect me to start ranting and raving about the pharma industry, let me assure you: that is very tempting.
But I fought the temptation and decided to focus on what can be done differently, instead of attacking what is.
I once heard the story of a doctor who said: 'Learn how to breathe, and you will get better.'
I don't know whether breathing is that powerful, but learning how to breathe, and thereby helping the body to heal, seems a more sound approach than blindly stuffing ourselves with pills.
The latter makes the pharma industry incredibly rich, but does is make us healthier?
Therefore, breathe, the pharma company, will not only provide the medicine that is actually needed, but it will also pay particular attention to how people can avoid taking medicine.
And like dot., breathe will share knowledge and innovations with all breathe stations around the world, making healthcare accessible, and strengthening communities by sharing the profits.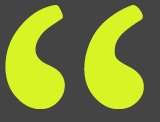 Our modern lifestyles are pretty damaging to our bodies, minds and souls. And that provides the pharma industry with plenty more opportunities to invent new drugs. But really, we don't have to damage ourselves only so other people can get ridiculously rich. If we want to be healthy, then we have to figure out what's good for us.
book 2/1, travelling, San Francisco