Gardens at dot.stations
dot.stations are embedded in nature, and gardens play a big part in that. Some gardens at a dot.station are all about plants and have maybe a pavilion or two. Others go beyond that. They have additional content, and in some cases a purpose.
The Common Garden is usually the main garden at a dot.station, the natural space that surrounds the main buildings. The Common Garden includes orchards, fruit and vegetable patches, as well as benches and winding walks.
The Fabrics Garden is like an outdoor museum with all sorts of plants that can be used in fabrics. In displays the visitor can see how a plant's fibres are processed to make them usable for fabrics. Recycling and composting are also addressed in the garden and in more detail in the Fabrics Museum which is usually part of this garden.
The Fashion Show Garden is a dazzling stage for fashion shows of all sorts, and it includes a winding catwalk, an avenue where visitors can air their latest purchases, and a large café which invites visitors to watch the buzz.
The Body Garden explores the human body with walk-in bodies, statures of different body shapes, and mannikins presenting special designs for different body types.
The Silent Garden is a wild garden where no one talks. There are lockers at the gate so that visitors can leave all their things outside and enjoy a quiet moment.
In the Challenge Garden anyone can challenge anyone of equal strength to a fight – either for fun, for the exercise, or because temporarily words don't work. This garden includes a café for the hot chocolate after the fight, and the next attempt at using words.
The Rage Garden is a garden for anyone whose fuse is getting very short and who needs a moment on their own to let off steam. A Rage Garden usually includes some punchbags, and it's a place where screaming and shouting is allowed and encouraged so long as no one is personally addressed.
The Party Den at the fringe of a dot.station is a garden with
several party locations where the party never has to stop.
The Kids Chill-Out Space is a garden specifically for children who need a break from whatever is bugging them. It's a place where they can find a quiet spot, or a book to read, or play with something simple like toy blocks, or get something to eat.
For more on gardens see the easy town projects website: towns and cities international — gardens and for gardens at book stations see the website: book stations tour — gardens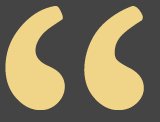 And the great thing about these gardens is that they combine so many positive things: they give room to nature and humans alike, they are inventive and inspiring, they contribute to a balance between nature and human habitats, they have health benefits, and they are fun.