The Millions of Dwarfs Approach
Create locally, sell globally, produce locally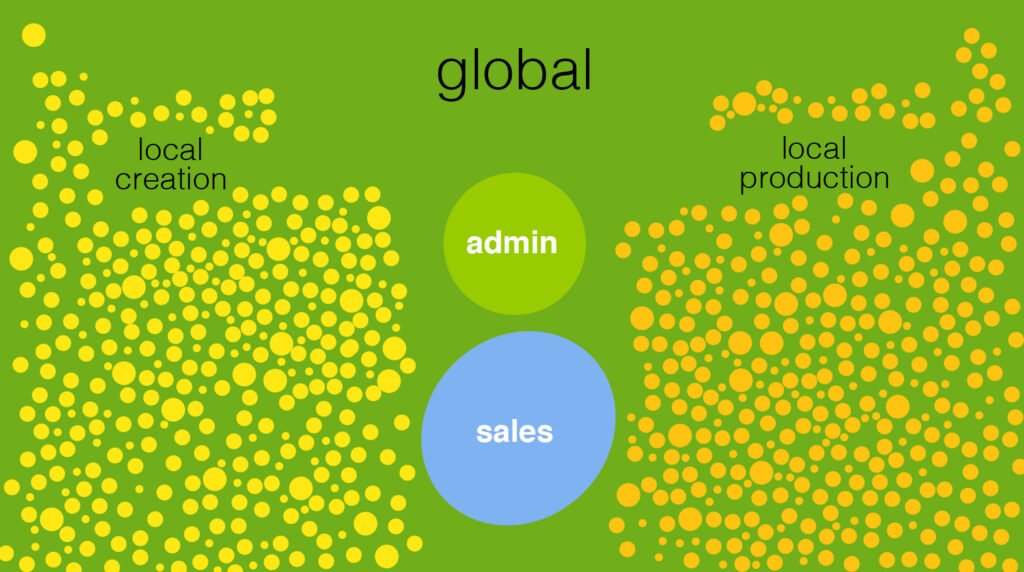 This approach works with two pools which are connected via dot.international.
In the first pool you find fashion designers.
In the second pool you find dot.workshops around the globe which produce the designer's creations locally.
Or in other words, in both pools you have millions of dwarfs, millions of small businesses, connected with the global market via the services, support and protection dot.international provides.
This approach could also be described as trading in ideas rather than in finished products while favouring local production over international mass production.