digging deeper
with the dot.books and the tours
A good way to read the dot.books & the tours
Get the double pack: dot.international and dot.story.
Start with the online dot.tour as a warm-up.
Then read the first two parts of dot.international, the book.
Take a break.
When you are ready, get comfy and read the dot.story.
Take a longer break, let thoughts settle, maybe do some re-reads.
Then start part III of dot.international (dot. as a blueprint) until you reach pepper books publishing, which is the ideal point to do the book stations tour (either online on the book stations website or use the pdf which can be downloaded on this website or the pdf which is included in the dot.international book packet.)
After that a longer break and a digesting phase is probably a good idea.
Once you are ready for another helping, finish dot.international.
If you want to dig even deeper, then I recommend the Hub Tour and the Hub Book.
The Hub uses a different business model, but you will see overlaps and ideas and thoughts which are also relevant for everyone interested in the dot.model.
The latest thoughts and additions on business practices and business ideas can be found on the easy town ideas website.
Also relevant is the easy town projects website towns and cities international, not least with regard to dot.city and the gardens for towns and cities, plus there will be town specials which connect the ideas for dot. to ideas for towns.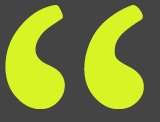 'Clothes are not just cloths,' Hachiro hissed.
'I simply asked whether there are plans to have costumes in the town library or not.'
'It's not about—' Hachiro started and stopped when he noticed Alice. 'Sorry, Alice. I was only trying to explain that dressing is an essential element of human behaviour.'
'I like your point,' Alice said. 'But how about a dressing research museum instead of a room in a library?'
Hachiro bowed. 'I like your point.'
book 2/2, travelling, Otaon