The dot.story
& the easy town story, part 2
24 March 2023
book 3, shaping
It is official. Characters from the dot.story will appear in book 3, shaping, the third of the easy town books.
dot. was first developed in book 1, beginning. It's head designer, Hachiro, is a main character in book 2, travelling, and towards the end of book 3, shaping, dot. and other project businesses play crucial roles.
Raiden, a dot.story character I have grown fond of, gets the most prominent appearances, so far. He is a member of the easy town story's simulation team, and he works directly with two of the main characters: Andy, head of programming, and Alice, head of the town project. And by the looks of it Raiden will play a crucial role in the first weeks of book 4/1, building.
Lakeshia gets a short appearance, too, and she might get another scene in book 4/1, building.
There might be others, and I will add them here, when I know more.
One crucial scene with Raiden is now online. In this scene he makes a case for dot. based on the simulations he used.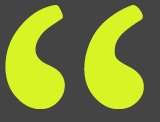 'Alice,' Raiden said, tapping on her chair. 'Working on the simulation will cheer you up. It will remind you what an excellent team we have, how far we have already come, and how much potential is still out there.'
'Sorry for being a bit of a grump,' Alice said and flopped down on her chair, which put her between Andy and Raiden.
book 3, shaping
Charlie Alice Raya
dot.story
Edinburgh, Tunis and the world
A story illustrating the ideas for dot.
Pages: 70k, 230 pages
Format: ePub
Files: dot.story, ePub, dot.tour, pdf
Price: €8.51 (incl. VAT)
ISBN 978-3-9821289-1-7