dot. is a simple idea, an idea that is about respect for every individual and the planet we all call our home.
Imagine we build the world
instead of sucking it dry.
Imagine we work with people from around the world
instead of exploiting them.
Imagine people created together
instead of competing, instead of trying to be better.
It's simple to build dot.international.
It only needs creatives, craftspeople, farmers, researchers, paperwork wizards, programmers, builders, engineers and communities who are tired of exploiting their fellow humans and the planet.
In order to avoid investors, the initial budget for dot. can be generated by selling vouchers for the dot.online shop.
Selling 21 million vouchers for 48 euro each would provide an initial budget of about a billion euro.
With that, a first network of dot.workshops, dot.suppliers and dot.stations can be set up around the world. And the initial dot.international team can build the dot.framework and the dot.website.
If you are intrigued,
get in touch.
If you want to dig deeper into how dot. could take its first steps, click here.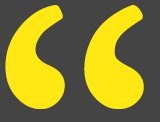 Nothing is going to change if we keep believing that there's nothing we can do. If you want to change something, you have to believe that change is possible, even against all odds. It's absolutely impossible to change something if you don't believe that it can be done. Things are not possible, because you believe they are. But they can only become possible if you do believe.
book 2/1, travelling, South Africa

If you are intrigued, get in touch.
No matter who you are, whether you just have a question, or whether you would like to get involved in further developing and setting up dot., or whether you would like to support dot., please get in touch.
You can use this form or write directly to contact@dot-international.net
Emails will be answered within 48 hours whenever possible.
Emails will be saved on this website's server for 72h max.